Swiss Metal Attack 2018 @ Z7
22.09.2018 Z7 Pratteln, Schweiz
feat. Tyrmfar, Drizella, Sickret, Redwaste, Megora, Abinchova  – PHOTOGALLERY HERE
Every autumn there's another Swiss Metal Attack at Z7, a small indoor festival to provide Swiss bands a chance to present themselves: I have not been attending for a long time, therefore I am curious, as this line-up features only two bands that sound familiar. It begins at 18:00h which means there are not a lot of people in the club yet. Unfortunately it should turn out that not so many more people would show up later. Maybe a well-known headliner or a more diverse line-up would have been more attractive.
First on are  Tyrmfar from Wallis, playing Melodic Death/Black Metal since 2013. Those 5 have released an album already and currently are working on their second. Despite the small crowd they have fun on stage. Musically they could still work on some transitions, but also the sound was not that great – and it should get worse later. . https://tyrmfar.com/
Drïzella do not quite fit as the only Hard Rock Band, I would have put them as third act to offer some diversity to the rather acts. Those guys from Burgdorf appeal to the crowd and it seems they drew most of the audience, family and friends who keep singing along. Singer Chris has improved, too, and it is the first gig with the new Bass player Tom. All in all a good show.  https://www.drizella.ch/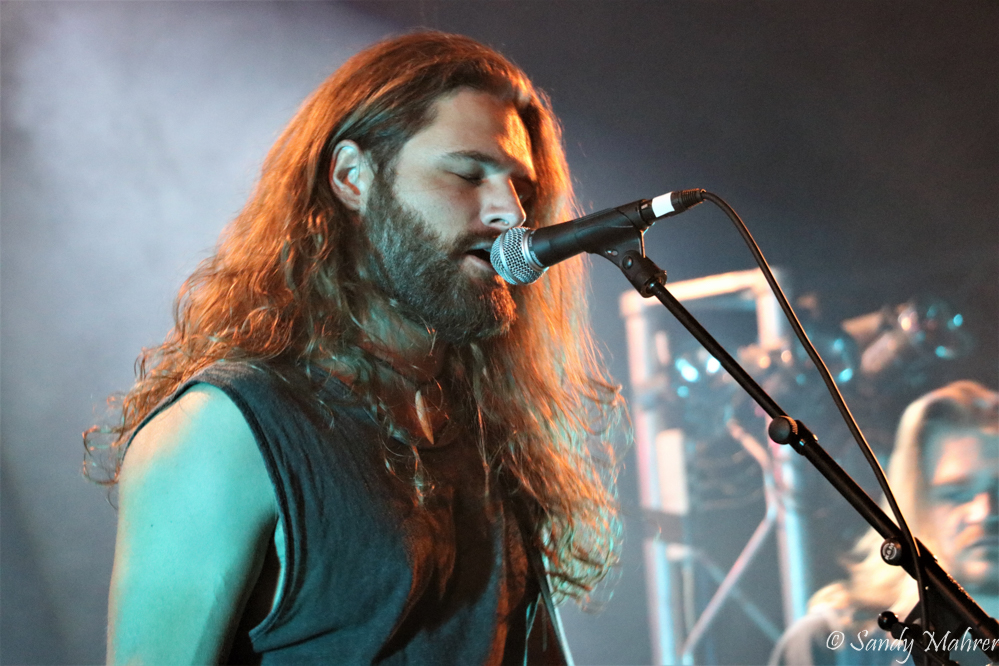 Sickret have been playing their Nu-Metal, Crossover- Hardcore for 8 years, and singer Timmy is doing those rap parts extremely well. I don't like those growls too much, though, as it adds to the feeling that it is not 3-4 different songs but just one being repeated over and over again. The last 3 songs, however, are absolutely great, so all that this band from Sursee should do is adding some more diversity.  https://sickret.com/
Redwaste is a Thrash/Heavy Band from Döttingen and not bad but the sound is awful, way too loud. Still the audience likes them, and the sound is diverse because guitarist and bass player take turns in singing.  http://radwaste.ch/
Megora from Basel had the shortest journey and are for me the highlight of the evening. Yet the sound was terrible, way too loud to enjoy their songs, so please next time take care of that, and maybe also improve the light situation. Otherwise I will keep an eye on Megora and their appealing Prog-Power Metal mix. https://www.facebook.com/megora.metal/ 
Abinchova from Luzern are last with their Death/Folk Metal and the only band with 2 ladies, typically on keyboard and violin plus vocals. The violin can hardly be heard, and I would have rather not heard the vocals – the reason might have been the bad sound situation. That's why I decided to leave earlier.  http://www.abinchova.ch/
Summing up, I remember Swiss Metal Attack being better in the past. It is surely difficult to handle the sound on the smaller Z7 stage when there are just quick line-checks, but this was hardly tolerable. And Switzerland has more to offer than Death Metal, perhaps more diversity in the line-up would be helpful. Such a festival is a good idea but won't promote new bands a lot when you cannot attract a bigger audience.
Fotos: Sandy Mahrer