Nightwish – Farewell Concert
Helsinki, 22.10.2005 – A totally sold-out show in Hartwall-Arena should have been a warning. Unfortunately getting there took a while longer, and I missed a part of Sonata Arctica's show… but I could still enjoy the birthday-serenade for keyboarder Henrik and their hits "Replika" or "Don't Say A Word". Shouter Tony Kakko, again in army-camouflage-Outfit, and his guys had raised the audience's spirit already.

Even in the break "the wave" emerged from humble beginning to full ecstasy – and when Nightwish entered stage, 12.000 fans sounded as if Finland had just become soccer-, icehockey- and formula 1-worldchampion at the same time.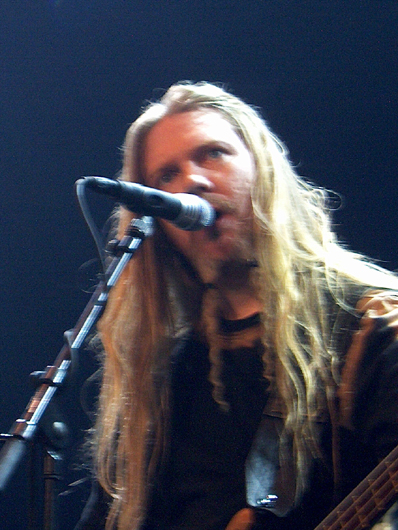 The band released a firework – literally, and musically with "Planet Hell" and "Dark Chest of Wonders". All the hits from their "Once"-Album, older highlights like "End of All Hope" or "Phantom Of The Opera", perfect sound and amazing optical effects – stagelights and videoscreen, for example, created stunning effects for "Ghost Love Score". And Tarja changed her outfit at least three times …
Nightwish displayed top-form, at emotional parts (like Tarja's Solo "Kuolema Tekee Taiteilijan") as well as with Slayer-Metallica-riffing ("Slaying The Dreamer"), and they added some humor (a "Trooper"-reference or Marco's speeches).
No wonder some merchandise-stands were sold out only after a few songs… "Nemo" and "Creek Mary's Blood" featuring John Two-Hawks were final highlights before "Wish I Had an Angel" and "Over The Hills" rounded up a truly great and historical concert.

Not only the final of their world-tour, Nightwish also terminated cooperation with Tarja Turunen two days later. Disappointed fans might be comforted by the upcoming live DVD… Details at www.nightwish.com!