Dream Theater / Periphery
29.2.2012  Rockhal  LUX
Dream Theater had to face quite some changes in the past, Mike Portnoy leaving the band being probably the biggest changes of all. However, this change was followed by a highly acclaimed Album called "A Dramatic Turn Of Events", with which the band was going back to the good old times in a way. They had chosen Periphery to be their support for this tour, who also got lots of positive reviews for their selftitled debut album "Peripehry". Dream Theater fronter James La Brie also mentioned how much he liked them and called them a "very talented band" that people should keep an eye on in the near future. Initially the gig in Luxemburg had been scheduled for the 12th of February, but got postponed to the 29th which then meant, that we were going to witness the last gig of the six weeks long tour. Both bands were really putting all their energies in this last gig and did not show any signs of tiredness on this evening. When entering the venue it got clear pretty fast once again, that Dream Theater fans can be found at various age categories and you could see families with children, as well as grandma and granddad or a metalfan.
The gig started absolutely on time and Periphery presented songs from their debutalbum, as well as from the 2011 EP "Icarus". Songs like "New Groove", "Jetpacks Was Yes!" and "Icarus Lives" could probably best be called Progcore. And this was at the same time probably one thing, that kept the average Dream Theater fan from getting into this band. Their progressive and at times quite technical music was for sure getting a bit strenous at times, especially when you don´t know them – which probably was the case for most people.
However, Periphery were for sure not delivering a bad gig, but I´m sure they can do better. I guess this band deserves a second chance in another band package and with better sound – since the sound they had was rather bad.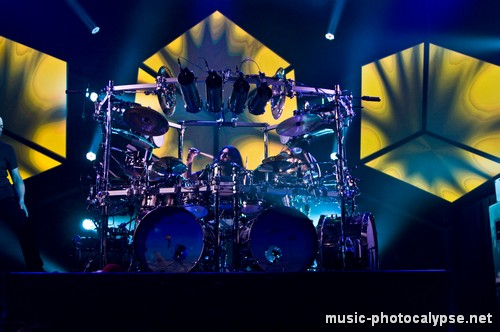 People were getting more and excited, starring at the stage full of expectation, hoping that they would start very soon. After a seemingly endless time of waiting – which actually was not long at all, since all instruments had been set up before hand behind the backdrop of Periphery – the intro "Dream Is Collapsing" finally started. On the three big 3-d cubes in the background, you could see funny projections which showed the members of Dream Theater as comic characters. They started into their long set with "Bridges In The Sky" from their latest album, followed by "6:00" ("Awake"). During the first songs the audience already went of the rails and was fully into the music – you could clearly see that people had eagerly been waiting for this event for quite a while. The sound was perfect by now – totally clear and you could perfectly hear all musicians.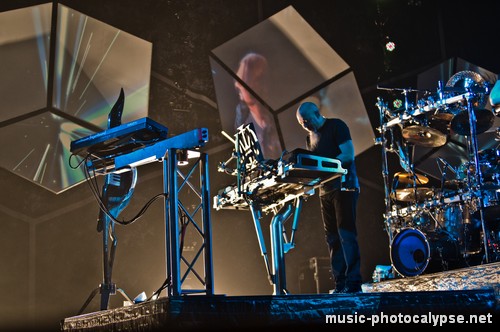 When it comes to the setlist, emphasis was of course put on songs of the latest album, from which they played six songs – inter alia: "Beneath The Surface", "Breaking All Illusions" oder "Build Me Up, Break Me Down". For all songs, there were interesting projections to be seen on the big cubes in the background, which added a nice visual component to the whole gig. "Surrounded" from the "Images And Words" album caused quite a lot of happy faces on the audience and "The Root of All Evil" was followed by a drumsolo, that lots of fans had been waiting for. After all everybody wanted to see what the "new" Mike was capable of. Mike Mangini did his magic on the drums and showed, that he is more than a worthy replacement for Portnoy.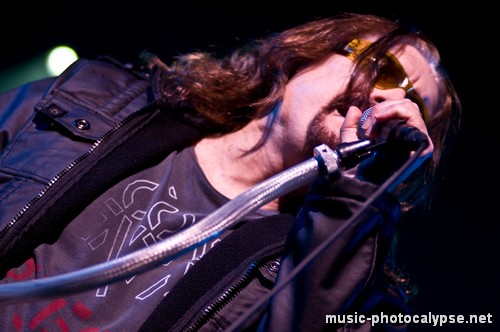 After song 8 it was almost half-time – Dream Theater were playing more than two hours – and time for a little acoustic session with "The Silent Man" and "Beneath The Surface", where Petrucci and La Brie delivered an absolutely flawless performance. This made me forget some slightly weak moments in La Bries singing a bit earlier. It was also him, who caused some grinning among the fans, when he tried to explain something about the acoustic songs they were playing, but totally got muddled while doing so. Upon a wink of Petrucci he finally gave up and explained "Okay…It´s the end of the tour, I´m losing mind…"

You might like him oder not and sometimes his performance is not the best live, but especially with the new material he was able to show, that he perfectly fits to the band. Tonight he seemed in a great mood, made jokes and was chatting with the fans – this is something you had rarely (if at all) seen in the past. The next funny moment occured, when he came back on stage without his micstand, telling everyone, that he had obviously broken it. His laid-back behaviour and that of the whole band reflected the overall atmosphere in the band by now quite well.
In the following we got to hear songs from the "Six Degrees of Inner Turbulence" album with "War Inside My Head" and "The Test That Stumped Them All". After that it was time for a Petrucci solo, and the audience was listening almost spellbound. The gig was finished with the wonderful "The Spirit Carries On" and "Breaking All Illusions". However, it was clear, that no one would let them go without an encore. This was given with "Pull Me Under" and the audience, as well as the band once more mobilized all energies to celebrate the end of the gig and the end of this tour.
This evening has clearly shown, that it for sure was a sad thing that Mike Portnoy had left the band, but also that the band is back stronger than ever, convincing even the last people with doubts about it!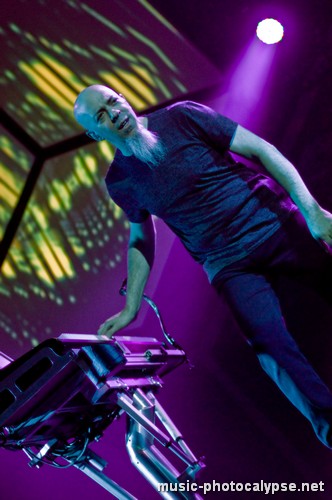 Setlist:
Dream is Collapsing (Hans Zimmer)
Bridges In The Sky
6:00
Build Me Up, Break Me Down
Surrounded
The Root of All Evil
Drum Solo
A Fortune of Lies
Outcry
The Silent Man (Acoustic)
Beneath the Surface (Acoustic)
On The Backs of Angels
War Inside My Head
The Test That Stumped Them All
The Spirit Carries on (Petrucci/Rudes Solo Intro)
Breaking All Illusions
——-
Pull Me Under